Machine de fabrication de briques à palette unique entièrement automatique ZENITH
Machine de fabrication de briques à palette unique entièrement automatique ZENITH
Zenith

Allemagne

30-60 jours

1 ensembles par mois
Numéro de modèle : zénith 1500-2
La machine à briques à palette unique Zenith 1500 est le dernier équipement de production intelligent développé par Zenith Company, qui peut produire divers produits en béton standard tels que des blocs creux, des interlocks, des bordures et des briques pleines, ainsi que divers produits spéciaux non standard et produits paysagers , qui peut presque répondre aux besoins de tous les clients.
The Zenith 1500 Brick Making Machine is one of the most intelligent and cutting edge concrete block machine in the world.
Original designed and manufactured in Germany. Most advanced servo vibration system, quick mould chaning technology, intelligent HMI system, top quality machine frame and components. This is one of the best block machine you can find in this planet!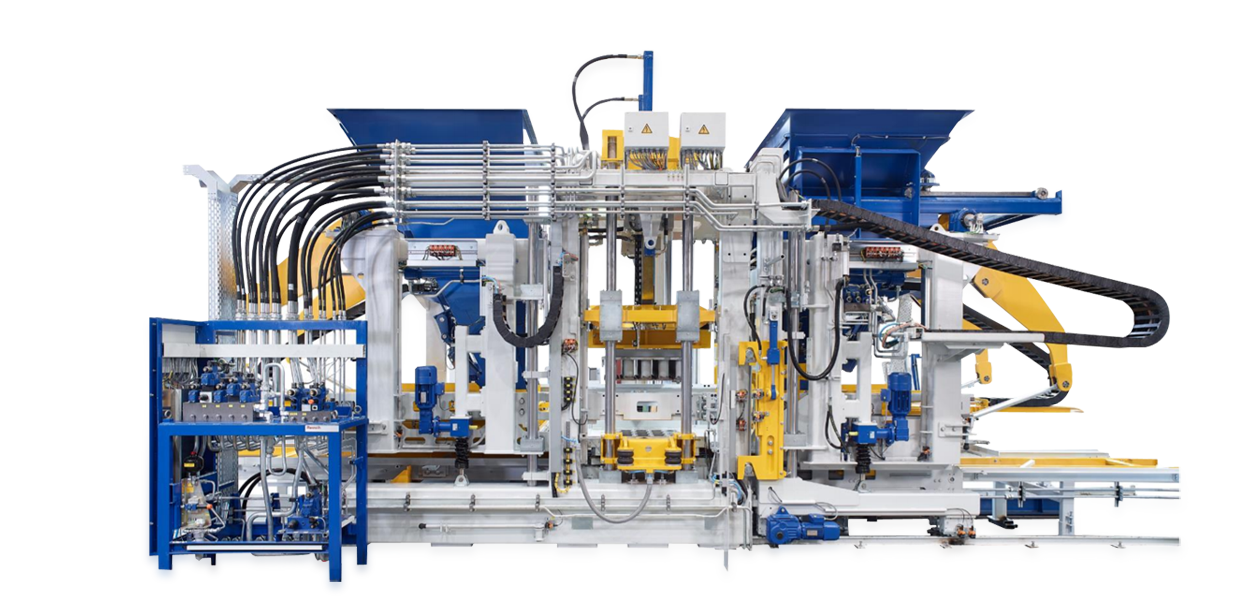 The newly designed high-performance Single pallet cement brick making machine Zenith 1500 forms the centrepiece of a state-of-the-art and efficiently working concrete block production. The wide range of production possibilities meets all customer requirements. The 1500 comprises the production of niche products, gardening and landscaping products as well as pavers, kerbstones and bricks.

In addition to a high quality and productivity, our engineers put special focus on guaranteeing a low-maintenance and trouble-free production process. Owing to the continuous use of screw fittings, all wear parts can be easily exchanged within shortest time. Based on the screwable design of the vibration table, the motor cross beam and the frame side parts, this brick making machine is unique on the market as it adapts to the customer's production conditions.An automatic quick change system for moulds, various Colormix equipment and other special equipment as well tamper head cleaning devices complete our delivery programme.
Moreover, the plant is equipped with a revolutionary control and diagnostic system which provides an all-round support for the machine operator and therefore always guarantees an efficient production.
Zenith 1500 Brick Making Machine Main Technology Features:

(1) Zenith Ultra-dynamic servo vibration technology:
Ultra-dynamic servo vibration technology is a high-efficiency, self-adaptive vibration system speciallydesigned for block machine;The servo motor can makethe fastest response in the shortest reaction time, realizethe highest vibration performance, reduce the cementconsumption,shorten the production cycle, and producehigh-density concrete products at the requirements of different concrete products.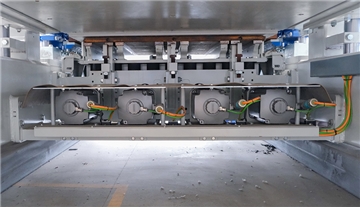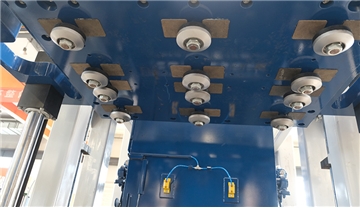 (2) Accurate & quick mold changing system
Automatic quick mold changing system is a system basedon multi-device linkage and cooperation, which realizesrapid mold changing through intelligent system operation.When the mold is transferred to the main machine, thehoisting system realizes automatic mold change on thequick mold change device, and the tamper head and moldbox are pneumatically clamped automatically; Safe,efficient, easy to operate and maintain, and the moldchanging time is 10-15 minutes.
(3) High precision servo hydraulic system
The hydraulic system adopts high-end variable displacement pump and feedback servo valve system;Pressure, speed and position are closed-loop digitalcontrol, which can automatically adjust the flow andpressure of hydraulic pump. Independent oil temperaturecontrol system has high automation degree and precision,and the working efficiency can be improved by 10%-20%;lt has the characteristics of energy saving, noise reduction, high efficiency and environmental protection.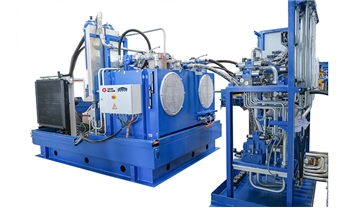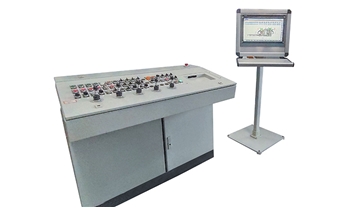 (4)Fully integrated automatic control system
Adopt the most advanced automatic control platform ofSiemens TIA-Portal series PLC in the world; lt has faster,more precise and more stable operation ability and anti-interference ability. Flexible output through platformcontrol technology can avoid fierce impact action ofequipment and prolong service life of equipment. Visualdisplay and diagnosis of human-computer interactionsystem and control system signals greatly facilitateoperation and work.
(5) lntelligent feeding system
The feeding system adopts the patented feeding technology of 360 rotary stirring, and the stirring group isequipped with simulation calculation stirring rollers, whichcan intelligently adjust the feeding mode according todifferent specifications of molds; Realize the uniformityand efficiency of feeding; lt can be more suitable for thebest feeding mode of special materials such as construction waste and tailings; With cylinder scrapingand blowing device, it can avoid the influence of aggregate residue on fabric color, and make the surfacecolor of products more beautiful.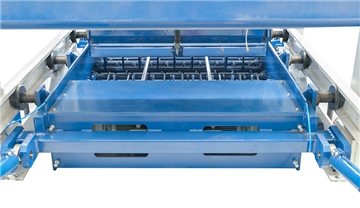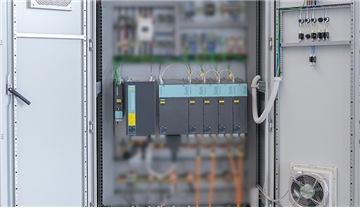 (6) Accurate servo control system
Through signal feedback, the phase and speed ofvibration are controlled, and the synchronization is high;High-speed standby and high-frequency operation canshorten the cycle time by 1.5 s with high efficiency; Theservo controller is a book-type single-axis motor module,and the driver adopts a common DC bus connectionmode (renewable energy can be utilized and recycled),which can reduce energy consumption by 15%;Thebraking effect is better.
(7) German version of high-quality frame design
The main frame adopts the high-strength welded framestructure designed by Zenith brick machine technology,which is welded by customized special section steel.Thedesign is reasonable, the welding is uniform and beautiful,and the whole frame is treated by aging vibration to ensure the high quality and high stability of the frame.Theadvanced structural design process makes the mainmachine expandable, and the side mold opening andclosing function cabinet, board drawing (core) functionand polystyrene board implantation function can be addedlater.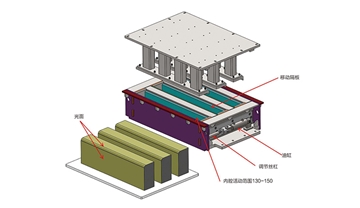 (8)Scalable automatic control system
Expandable mechanical functional interfaces such as sidemold opening and closing device (curbstone with coloredsurface layer), horizontal groove pulling device (waterconservancy brick/interlocking hollow block) and foamconveying device (insulation block) are reserved, whichcan realize rapid matching of multifunctional new productproduction.The DCS PN data interface is reserved, whichhas strong scalability and can be compatible with theuser's central control system; It can also realize the newrequirements of users in the production process ofequipment, and upgrade and optimize the software ofequipment; To provide users with long-term value-addedservices.
Concrete Products Machine, Basic Part, Type ZENITH 1500, operated with Steel pallets
Board Size:1400 mm x 1200 mm

Product

Dimensions in mm (LxWxH)

No of products/board

Cycle time per board in sec.

Output per hour

Output per 8 hours

Paver without attachment

200x100x60

60

11

349 m²

2,792 m²

Paver with attachment

200x100x60

60

14

272 m²

2,176 m²

Hollow block

400x200x200

15

12,5

3,240 pcs.

25,920 pcs.
(The specified production rates are calculated with an efficiency of 90% and depend on the concrete mix and the plant equipment. )